A tent is a tent. Is it that simple? We explored the Pomoly Manta tent and highlighted the Pros and Cons of this tent.
When I first learned how to camp, I didn't have a clue. But when you think about Pomoly Manta Tent, it makes sense. Tents are designed for a very specific purpose: to provide you with a portable shelter.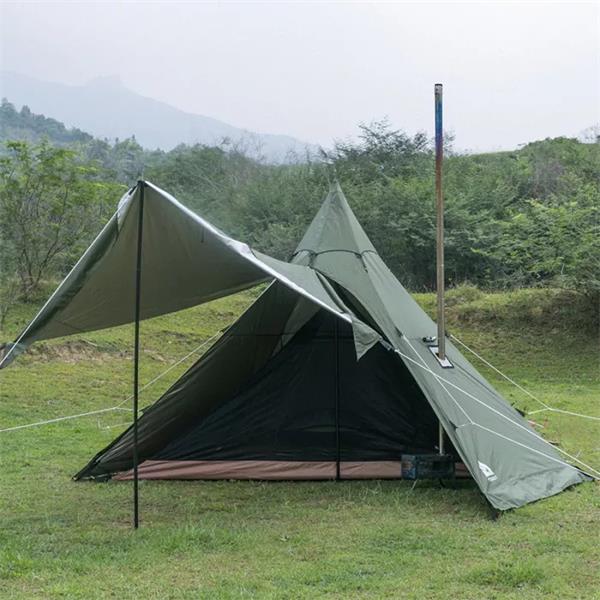 Shop Now: https://www.pomoly.com/MANTA-Tipi-Tent
Advantages of Pomoly Manta Tent
Propped up Door Design. The opening and closing of the tent door are very convenient. You have two ways to deal with the door. You can prop up the tent door with a brace, so you will get a larger door. In addition, you can roll up the door. The tent has a buckle design, which makes the tent more beautiful. You are also free to get in and out of the tent.
300d Tear-resistant Fabric. When we choose tents, we must choose good fabrics. Or you'll regret it. AA uses 300D Oxford fabric. As we all know, Oxford cloth is famous for its tear resistance. Therefore, if you choose to go camping in dangerous places, a tent with good fabric is indispensable.
Breathable Mesh Top Design. People who sleep in tents know that tents must have vents, which is very important. AA not only has the bottom vent, but also its top cover is an important part of the vent. The top of AA has a mesh design, which has the effect of ventilation, and it is difficult for mosquitoes to enter the tent. Pomoly also presents a removable top hat. You don't need to buy anything extra.
Design With Snow Skirt. Tents with snow skirts are naturally better than ordinary tents. In windy and snowy weather. You can carry stones and put them on your snow skirt. This will make your tent more stable.
Shortcoming
Because the tent is a tent with a stove for 2-3 people or a tent for 3-4 people. This tent is more suitable for car camping or home use.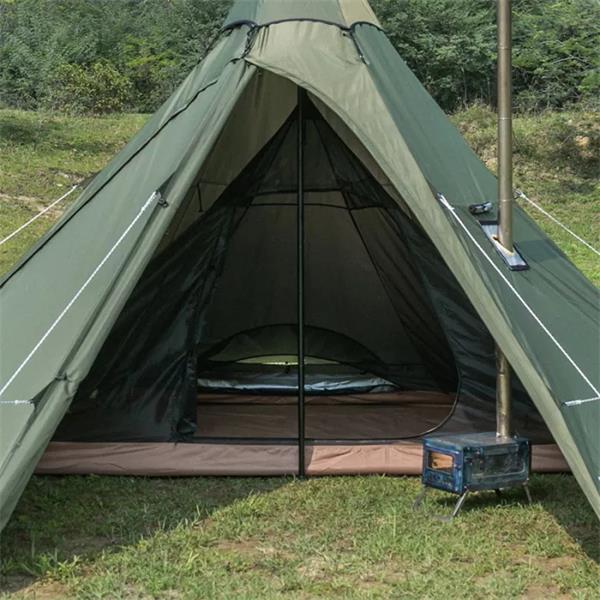 Pomoly Manta Tent's Hot Review
I purchased mine for winter camping. We absolutely love it. It's a big tent, with plenty of room. We had two big cots and a table with the woodstove in its corner and still had more room. I've only had the opportunity to use it this one time. But I look forward to many more nights in it.
It is very useful in terms of quality and use.
I love the pomoly manta tent. I live in Scotland and we get a lot of cold windy and rainy weather. This is not a problem with the manta as all the guy out points keep it nice and sturdy. This tent is very waterproof and is made out of a very strong and durable fabric
Conclusion:
In my opinion, Pomoly Manta Tent is a recommended tent. Will you be satisfied with this tent? If you want to know more about Pomoly Manta Tent, please click Pomoly's official website.
Read more
1. 5 Reasons Why You Should Buy Chalet 70 Hot Tent
2. Why Choose Pomoly Altay Stove for Hot Tent Camping?
3. Where to Buy Pomoly Stoves and Tents in Canada?