As a fascinating tent, the Pomoly Chalet 70 Hot Tent is the best choice for most campers. First of all, this is a single tent. The tent has a stove pipe socket, so you can use the stove and cook food in the tent. This is very important. Especially at night, the stove can bring us light. We can also get heat sources.
Shop Now: https://www.pomoly.com/CHALET-70-Camping-Hot-Tent
Pomoly Chalet 70 Hot Tent Detail Design
Unique small shelter design. From a distance, Chalet's cabin shape makes it look particularly natural in the forest, and the dark brown fabric makes it integrate with the external environment in winter.
Ultra light design. Lightweight – tent 4.9 lb / 2.2 kg + tent pole 0.9 lb / 0.4 kg.
Side rain curtain-The rain curtain can prevent rainwater from entering the tent at the moment of opening the side door.
Grommeted reinforced stitching pull points-Use paracord like a hammock to set it up
Cloth and mesh doors-The double layer design takes into account mosquito prevention and air permeability.
Two independent roll-up loops-You can open the outer door for better ventilation, or you can open the mesh door and place the shoes in the triangular storage corner.
Removable waterproof floor mat (fixed by hook)
Lengthened bottom vent (Can be partially closed)
Storage pocket-Side pocket for gloves or other small objects.
lantern hook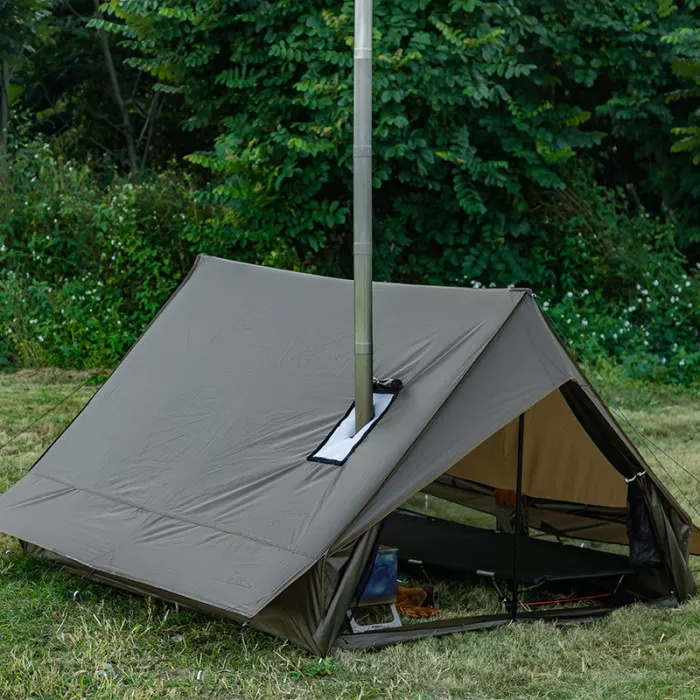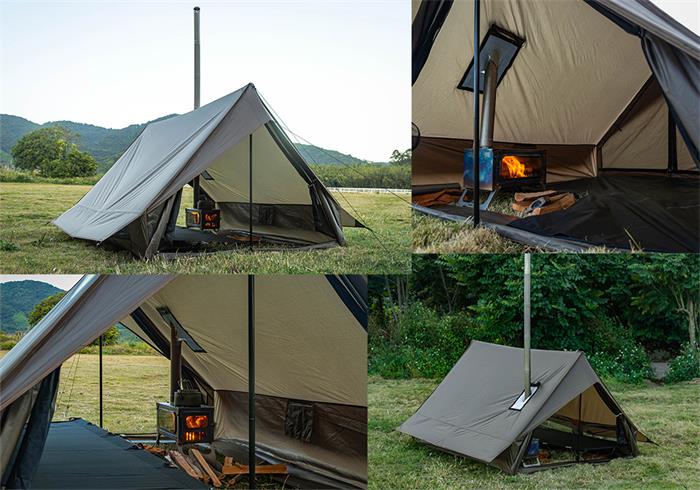 Conclusion
Pomoly Chalet 70 Hot Tent's design details are everywhere. In addition to these features, adjustable windshield/rain shields, and some hook designs, I believe these features are why Pomoly Chalet 70 Hot Tent is worth buying.
Recommended Reading…
What about Wise Tents, worth buying or not?