POMOLY T1 mini stove is an ultra-light titanium stove weighing only 4.6lbs, which is very suitable for backpacking and camping. In addition, it has a sturdy shape and anti-deformation reinforcement strip structure, so there will be no significant deformation even when used at high temperatures for a long time. Because it is made of 1mm thick titanium plate, the price is more expensive than the titanium stove on Amazon. So is it worth buying? I collected some reviews from youtube, amazon and pomoly official website to see the real experience from people who have bought it.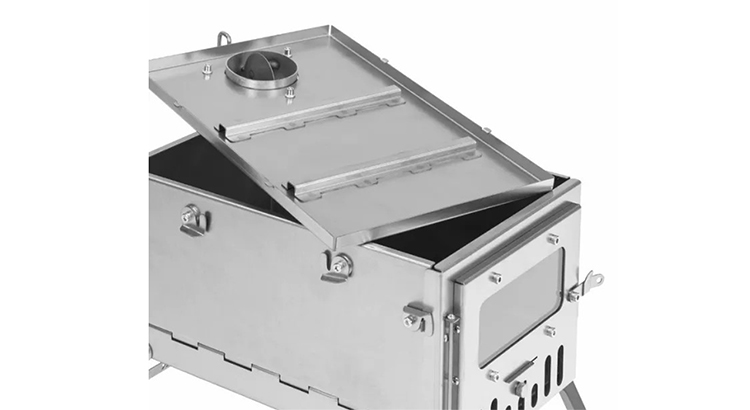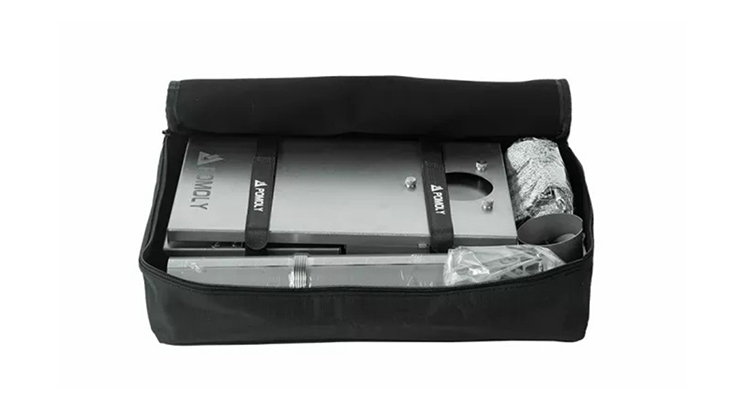 Reviews on Youtube
Just ordered one of these tonight. I have a titanium wood stove from another manufacturer which I have used for the last 3 years. That stove requires you to slide the side, bottom and top panels into each other. Once you get that figured out, you have to insert 4 legs through 4 holes in the top and bottom of the Pomoly T1 Mini Stove; one in each corner. If you can do that without having the stove fall apart, you're a better man than me. After you get the legs inserted, you have to tighten them with wing nuts and washers. The entire process is a giant pain in the arse, especially when you are wet, cold, exhausted and hungry. This past weekend it took me an hour and 15 minutes to get the stove properly assembled in the field. The temperature was 25 Fahrenheit and the wind was 30 mph. Can't tell you how many curse words came out of my mouth as I can't count that high. These Fastfold stoves eliminate all that aggravation.(- from Lost Beagle)
I can really only confirm this review. I have had this oven for a short time and am absolutely thrilled.
It is really worth the money.
The tip with the grill grate is just great.
Thank you for this informative and entertaining video.
Greetings from northern Germany(-from Michael P.)
Pomoly T1 Mini Stove Reviews on amazon
5.0 out of 5 stars Awesome Titanium Stove!
Reviewed in the United States on September 8, 2021
This is a great stove, its very light weight, it's quality made (titanium), and not flimsy), it's compact size and foldable. This stove can be used as a fire pit, bbq, or wood stove.(- from Michael)
5.0 out of 5 stars compact and nice
Reviewed in the United States on September 9, 2021
I bought this stove with Pomoly's canvas fort tent. It works great! Chimney is easy to work after one use.(- from Romie)
Pomoly T1 Mini Stove Reviews on pomoly.com
t was a very fast delivery.
I have used thePomoly T1 Mini Stove  a few times and am absolutely thrilled.
I am convinced of the small pack size, the low weight and the fast way of assembly.
It is impressive how quickly he heats up my tent and also the cooking works without problems.
I can really recommend this part so far.(- from Mi****P.)
Absolutely fantastic!
The Pomoly T1 Mini Stove feels so smooth and cool when you assemble it, you can really feel the quality.
I use it in a polish lavvu and the temperature inside is +30 Celsius in almost any weather,
It was expensive but you really get what you pay for here, so taken into consideration the material and the great quality, is the price actually really fair and good value, if you take good care of it, it will last forever.
The shipping experience was also very good, I live in Denmark and it only took one week to arrive, and it was shipped as fragile cargo and was handled very professionally by the courier, no dents or scratches to the crate and it was handed over personally.
So I would highly recommend this product to anyone who is out there looking for the best portable titanium tent stove.(- from Ni****rf)
Conclusion
The installation experience of this foldable titanium stove is great, with no complicated process of inserting pieces and screwing them in. You can quickly assemble it and light it up for heating, and there is probably nothing more important and comfortable than getting heat quickly in cold weather. In addition, if you are camping in places that are inaccessible by car, an ultra-light stove is very necessary, and probably no one likes to get exhausted before reaching the top of the mountain. If you are on a budget, it will not disappoint you.