On weekends, many people will go on a trip with their friends or family members. Camping becomes the best choice for people. For most people, it is crucial to choose a good outdoor tent. A quality tent makes people's camping life more enjoyable. In this article, I will recommend one of the best products sold by Pomoly. It's StoveHut Tent.Pomoly has made many changes to Stovehut 70. Let's test whether it leaks?
Quick view:
Features
 70D Tear Resistant Fabric
With Stove Space Design
 With Fireproof Stove Jack Cloth
 With Mesh Door Design
Simple Installation
Is Pomoly Stovehut 70 Leaking?
Brand introduction:
Pomoly team was founded in 2019, which is a very creative team. Pomoly's staff consists of a group of young people. This group of young people like outdoor camping. The team mainly sells hot tents, tent stoves, and equipment related to outdoor camping. Pomoly is like a camper's home. You can find the products you want to buy on their official website.
Official website: https://www.pomoly.com/
First of all, please allow me to recommend StoveHut Tent for you. it is a great tent. I'll let you know why most people like to buy Stovehut tents in the following article.
1. 70D Tear Resistant Fabric
70D tear-resistant fabric sounds very professional. We can think of it this way, D represents a unit. the bigger the number in front of D, the more durable this tent is. The material of this tent contains polyester. Pomoly StoveHut Tent is not only durable but also waterproof. Most people like waterproof tents.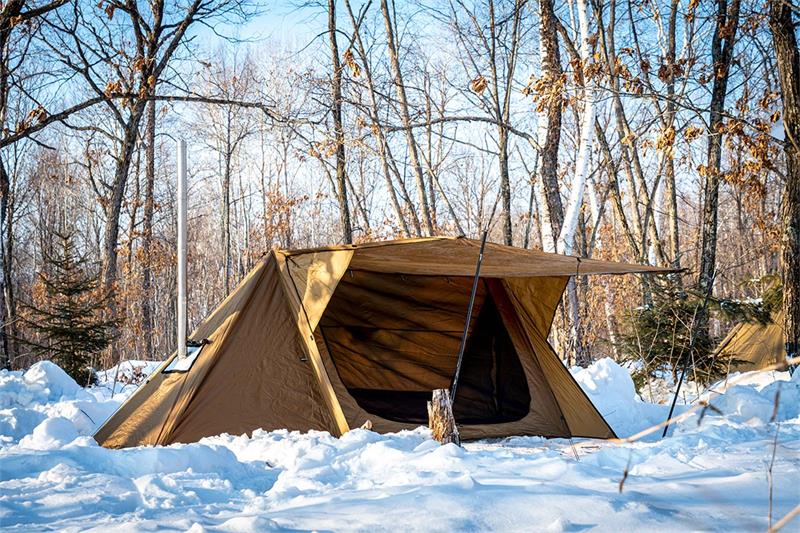 2. With Stove Space Design
This tent is different from other ordinary tents. This tent has a separate space for the stove. People can use the stove in the tent. In addition, this tent has three doors. The sleeping area is separated from the cooking area. This unique design is the reason why most people buy StoveHut Tent.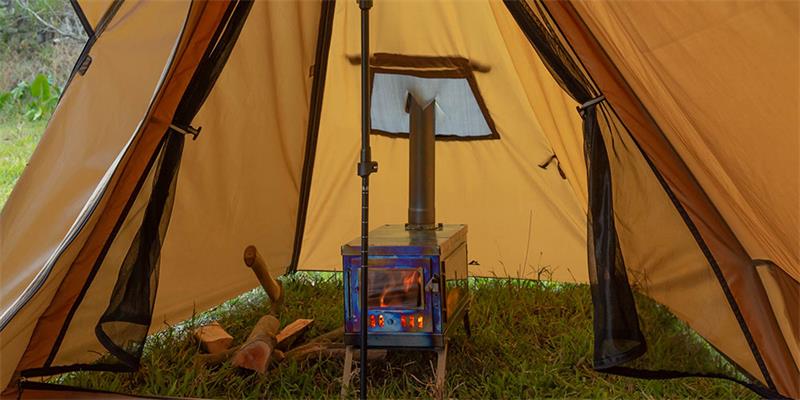 3. With Fireproof Stove Jack Cloth
This Stove Jack Cloth is made of glass fiber fabric. This material has excellent fireproof performance. When you use a stove, you just need to insert the stove pipe into the Stove Jack. Such fireproof cloth can reduce the risk of the tent being lit.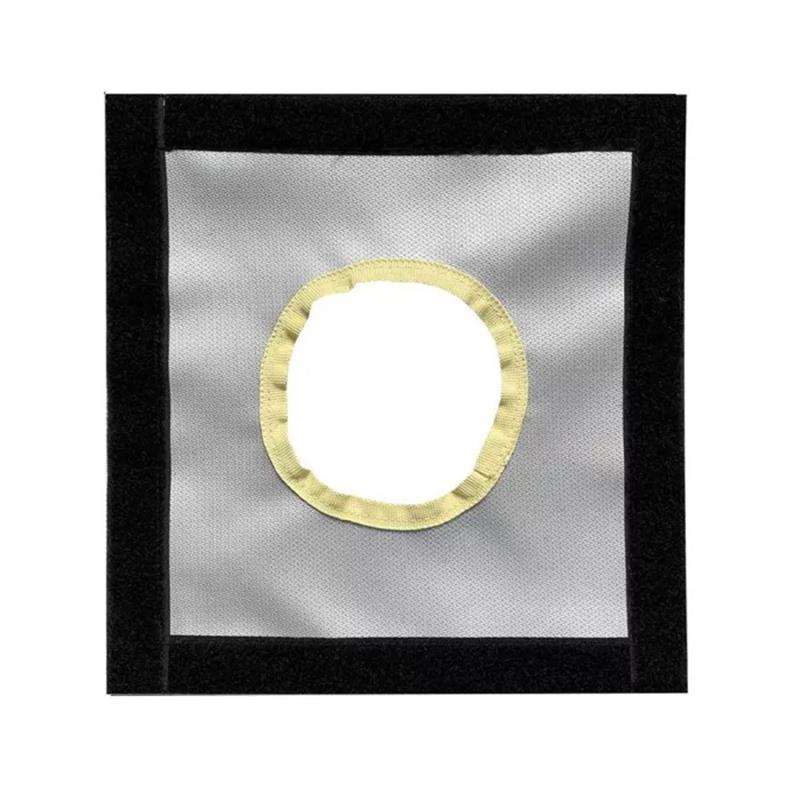 4. With Mesh Door Design
First of all, this tent has three doors. We can check the photo below. There is a door between the sleeping area and the cooking area. People can get in and out of the tent freely. These mesh doors have many advantages. When we are camping outdoors, mosquito bites will prevent us from getting enough sleep. The design of the mesh door can reduce the chance of mosquitoes and insects entering the tent.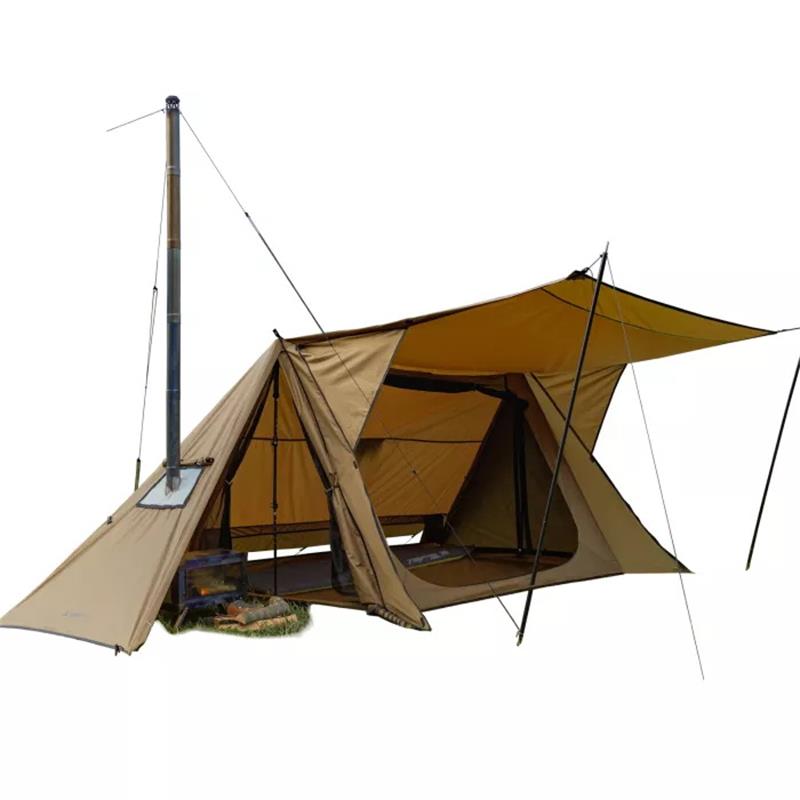 5. Simple Installation
This tent is friendly for hikers or backpackers. Two trekking poles, two trees, and a paracord are all you need to set up the STOVEHUT70. Without a doubt, this is a tent worth buying.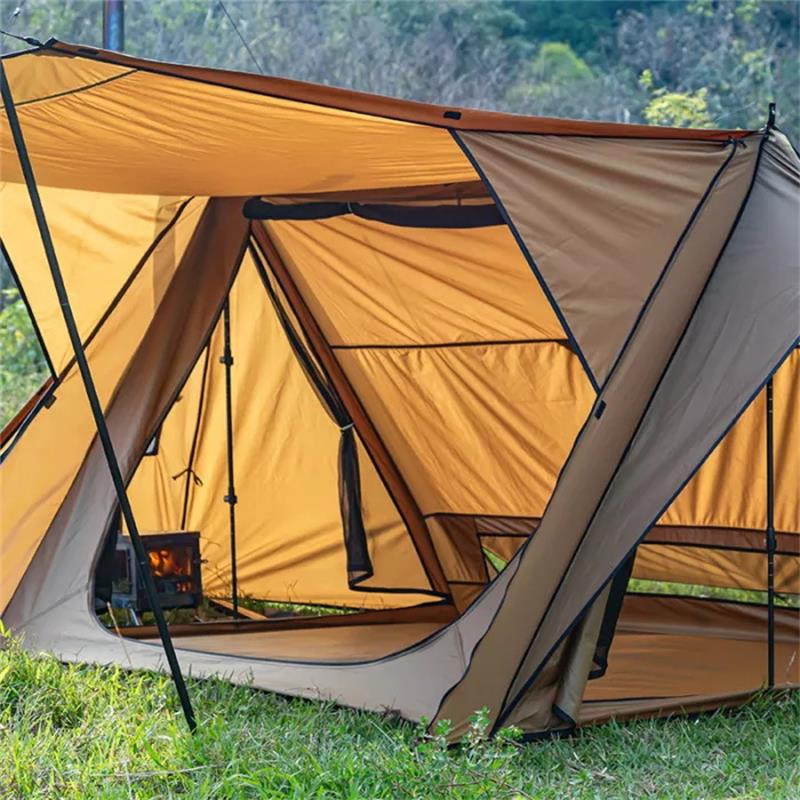 Pomoly-Stovehut Hot Tent Reviews:
I found many tents on the Internet. I bought this tent. Its quality is excellent. It surprised me. (-Facebook)
The holes in the mesh of this tent are very small. During my use of this tent, I had no trouble with mosquito bites. This tent is well worth buying. (-Amazon)
This tent is the one I used. I went hiking with my sister three months ago. We used this tent as our sleep place at night. This tent has three doors and I love it. (Facebook)
Is Pomoly Stovehut 70 Leaking—Reviews?
I like this tent very much. I have been following this tent for almost a year. I saw Pomolly's sincere attitude. Pomoly Stovehut 70 mainly modified the following details
1. Change the vent design. Ventilation changed the transparent soft glue before and adopted a new mesh vent design. At the same time, we have added storage mesh bags inside. You can easily place your mobile phone or your belongings.
2. Glue the joints of all tent fabrics.
3. There is no leak at the tent joint, and the workmanship is good. The joints of the tent are treated by pressing glue.、
Conclusion:
Heavy tents will burden our journey. When we buy Tents, we should choose tents of light-weight and high-quality. Pomoly Stovehut Tent is a good choice.
According to this tent, I have summarized a table. You can refer to this table for information. This table can make you know this tent better.
Specification
Capacity
1-2P with wood stove
Stove Jack
DIY heat resisting
Snow Skirt
No snow skirts
Doors
3 Doors
Tent Fabric
PU 70D Ripstop Polyester
Waterproof Rating
2500mm, Heat Taped Waterproof Seaming
Floor Shape
Irregular
Sleeping Area

35.5 

sq ft / 3.3 sq m
Peak Height
4.3 feet / 130 cm
Total Weight
5.7 lb /2.6 kg
Ventilation
Bottom Vent
Packed Size (L*W*D)
50x16x16 cm / 19.7×6.3×6.3 in
Color
Sunset Yellow
Season
4 Season (Especially in winter)
Shop Now: https://www.pomoly.com/STOVEHUT-70-Camping-Hot-Tent