At present, there are many outdoor stoves, such as oil stoves, firewood stoves, alcohol stoves, etc., In recent years, camping has become a relaxing way to reduce pressure due to the influence of COVID-19.
Quick View:
1MM Thick Pure Titanium Stove
Folding Design of Stove Legs
Buckle Design
Adjustable vent
Folding Design of stove Body
Side Frame And BBQ Grill Netting
Removable Damping
Portability
Spark Suppressor
I've loved camping since I went to college. During this period, I accumulated a lot of knowledge about outdoor camping. I have purchased many camping-related equipages. Please allow me to introduce Altay Stove to you in this article.
1. 1MM Thick Pure Titanium Stove
Altay Stove adopts 1mm thick pure titanium. This stove is harder than other ordinary stoves. People don't have to worry that the stove is not durable enough. In addition, the stove is made of pure titanium. As we all know, titanium is not only resistant to corrosion but also heats up quickly. People can use Altay Stove to cook food quickly.
2. Folding Design of Stove Legs
Altay Stove's legs are foldable. It has two legs at the bottom. These two legs can make the stove more firmly on the ground.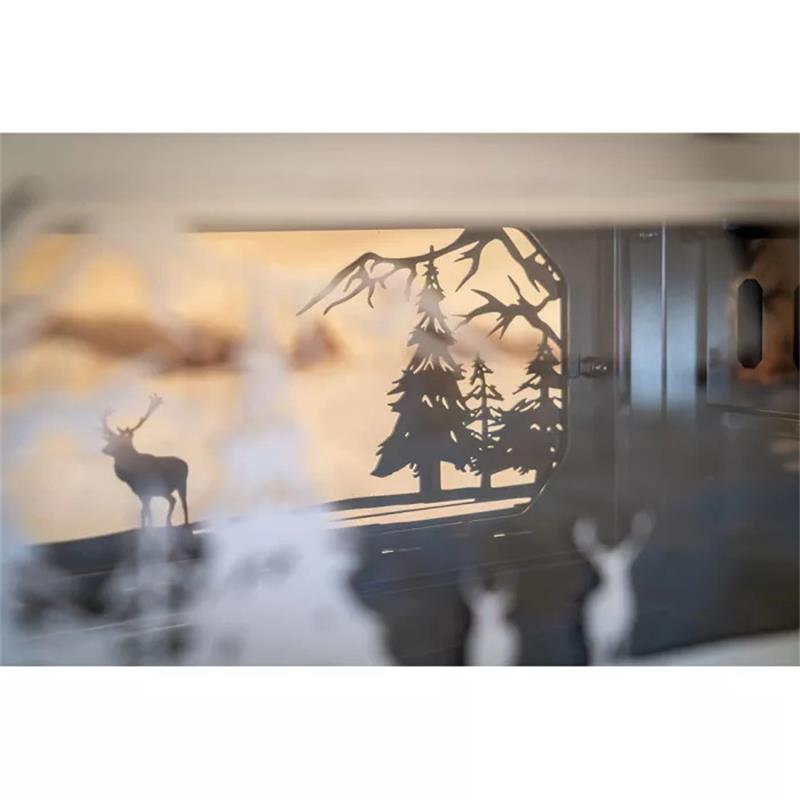 3. Buckle Design
Altay Stove's buckle is very practical. When you transport the stove, the buckle design reduces the risk that the glass door of the stove will be opened.
4. Adjustable vent
You can control the switch on the door. When you turn on the switch, more air can enter the stove. Firewood will burn more fully.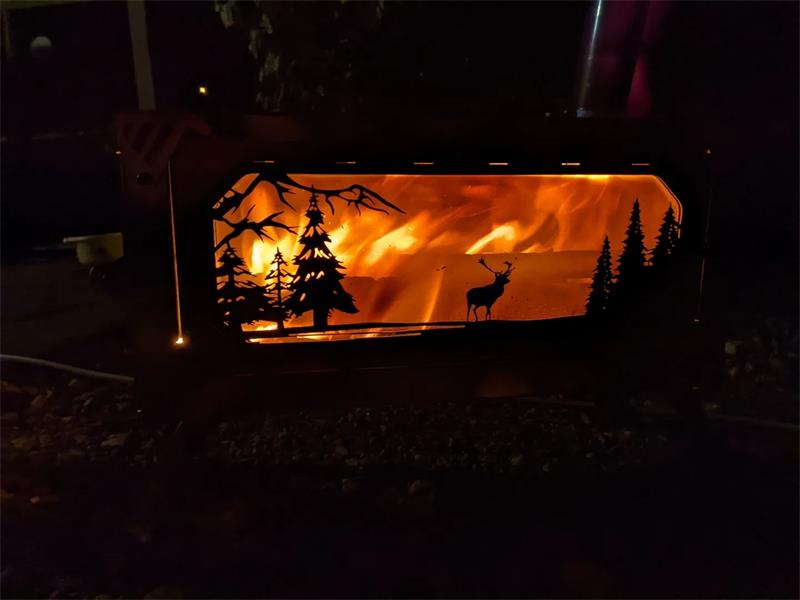 5. Folding Design of stove Body
The size of Altay Stove is 39 x 20 x 18 cm, and the folded size of Altay Stove is 39 x 20 x 8 cm. The foldable design reduces the volume of the stove. This stove will not occupy a large area of tent space.
6. Side Frame And BBQ Grill Netting
You can use side frames and grill nets to cook barbecues. Camping and picnicking with friends in winter is a good choice.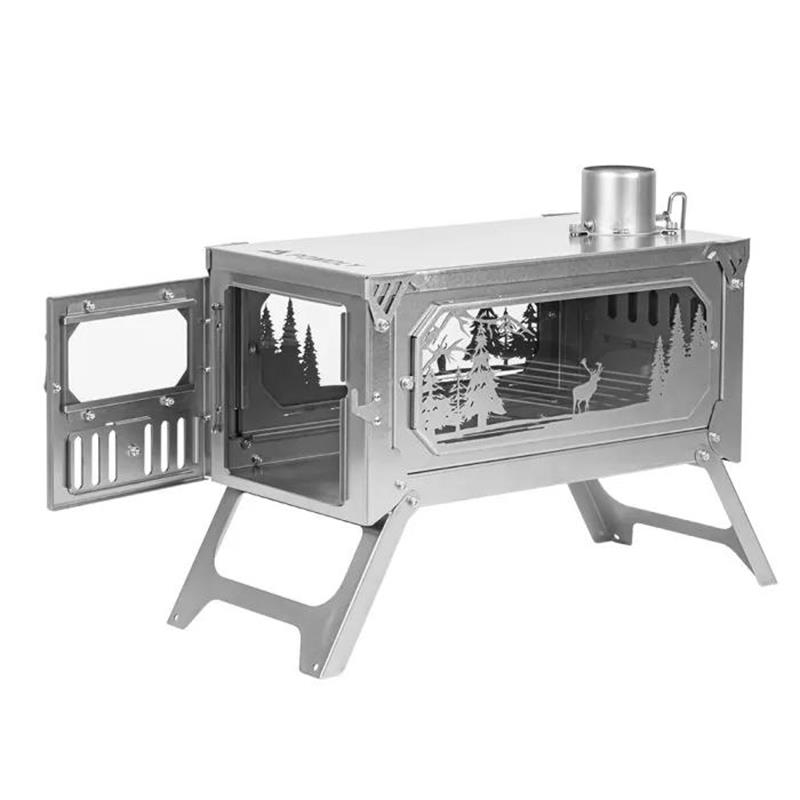 7. Removable Damping
You can remove the damping from the top of the Altay Stove. You can wash the stove cleaner. The next time you use this stove, you just need to wipe it.
8. Portability
This stove is only 7.9 lb / 3.6 kg. Compared with other ordinary stoves. Altay Stove can reduce your burden on the road.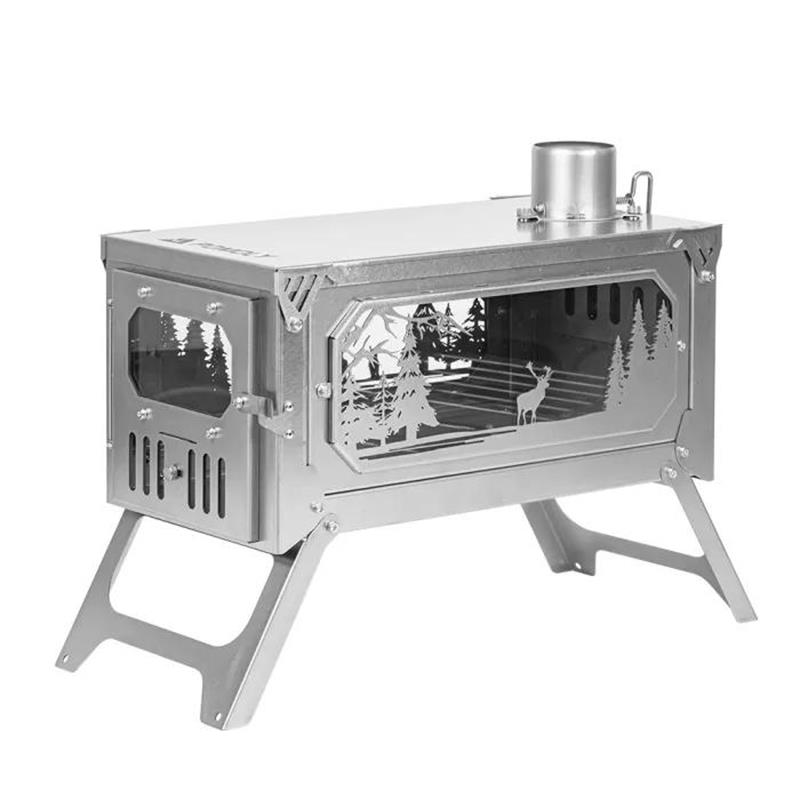 9. Spark Suppressor
This is a stove with a spark suppressor. Altay Stove is safe for users. Spark suppressors can reduce the risk of people being scalded by sparks flying from the stovepipe.
Reviews:
Impressed with Altay Stove! It's definitely better than I expected and if anything, it gets too hot. Start with a small fire first. Easily heats my small camper!
Altay Stove looks beautiful. I cooked eggs and bacon on it during our first time camping in our canvas Sibley bell tent at the end of August. It burns efficiently. I can't wait to use it this fall and winter. Highly recommend this stove for canvas tents, just make sure you are setting it up properly. Also, burn one or two fires outside before using it inside, it did burn off some residue from manufacturing that smelled strong at first. I'm glad I followed these directions.
I needed a wood-burning stove for my Pomoly tent. I tried a camp chef one but got roasted out every time we burned a fire. The Pomoly Altay Stove works very well and supplies enough heat but not too much! Very happy and well worth the money!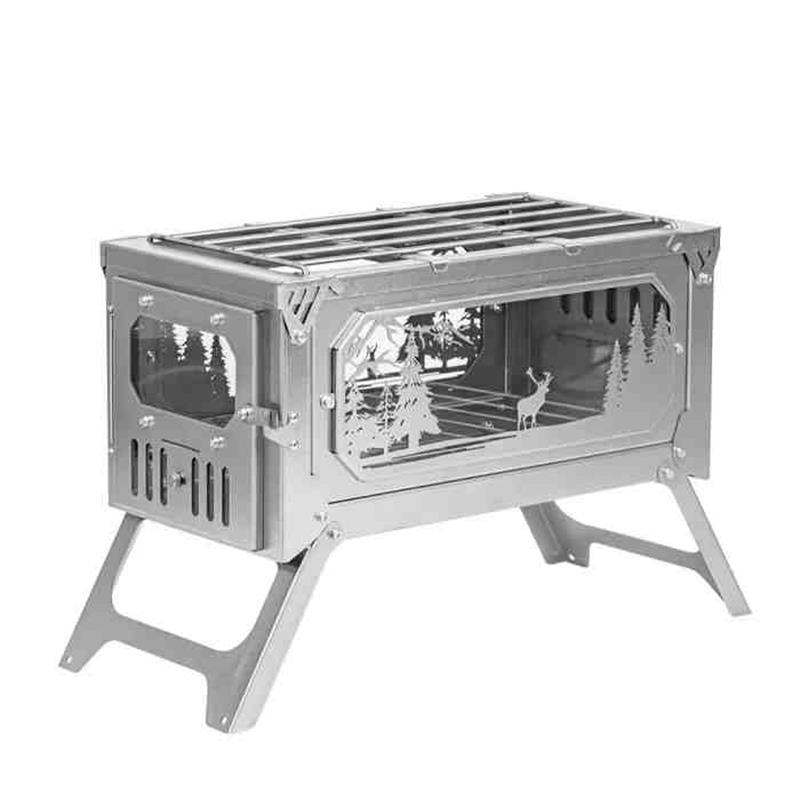 Conclusion:
For people who choose to camp in winter, a high-quality stove is necessary. Altay Stove is not only durable but also light. Trust me, this is a stove worth buying.