Quick View
Why Do You Need to Buy a Warm Tent
Pros and Cons of Bromance 70 Tipi Hot Tent
Hot Tent Review
How to Set Up Bromance 70 Tipi Hot Tent
Why Do You Need to Buy a Warm Tent
Are you worried that your tent is not warm enough? Camping is an interesting and challenging adventure. Therefore, in cold weather, we need to choose a warm tent.
Let's test bromance 70 tipi hot tent together.
This winter, pomoly tested tents and stoves outside at minus 30 degrees. The bromance 70 is heated in two tent ovens. It's warm inside. Every year, they will go to the cold outdoors to test and use tents and stoves, to ensure that the tents and stoves can bring customers a good hot tent camping experience.
Pros and Cons of Bromance 70 Tipi Hot Tent
Pros
To learn how the Bronce 70 works with the stove in cold weather, pomoly camped for three days in minus 25 degrees snow. It has three stoves, and they can choose two opposite stoves to use two tent wood stoves. The biggest advantage is that it provides more heat energy. At the same time, everyone who sleeps in the internal tent can control the stove close to him, such as the air inlet, air door, and firewood. It is no longer tangled in the direction of the stove door, but also convenient to add firewood. In addition, you can cook your favorite food and share it with your friends, which should be the greatest fun of camping with your friends.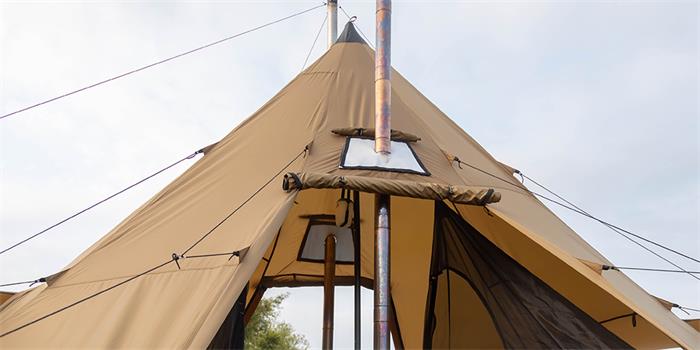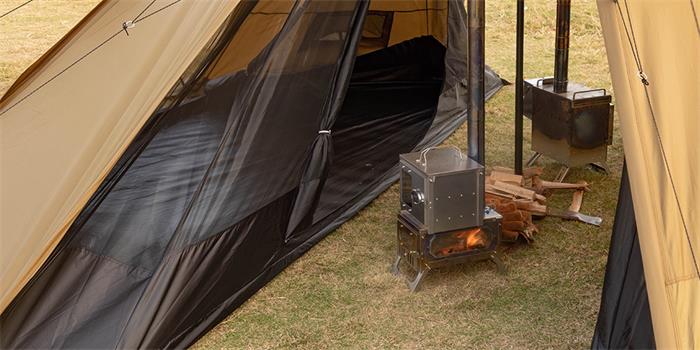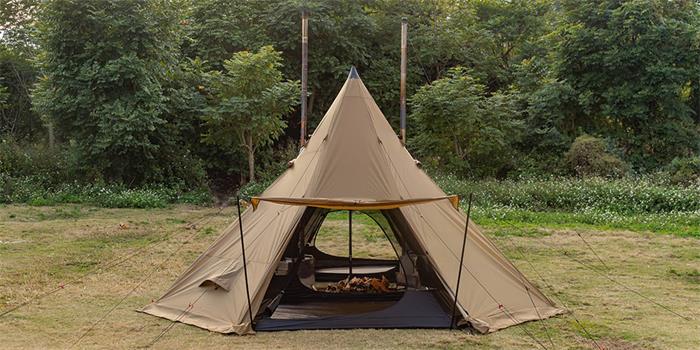 Cons
Using the stove on rainy days will cause rainwater to enter the tent through the gap of the stove jack, so do not put nonwaterproof outdoor equipment or clothes directly under the stove Jack on rainy days
Hot Tent Reviews
Cannot wait to try this one 👍 🏕 👌 Another great tent Pomoly!—— Colin Russell Scottish wild camper
Interesting name for a hot tent that's for sure…… 😅
Fantastic looking tent
How to Set Up Bromance 70 Tipi Hot Tent
Such a tent with a strange appearance is easy to build. When you fix the tent pegs, you can see what the tent looks like