Camping is an outdoor way to relax if you plan to cook food outdoors. It is important for you to choose a good stove. The stove is a tool for you to get heat outside. Traveller Mini Wood Stove is indispensable for hiking campers.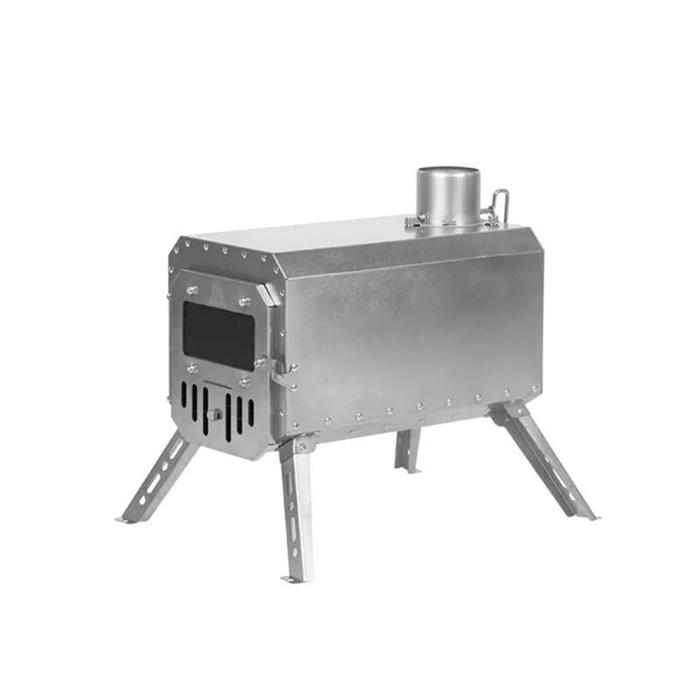 Quick View:
Foldable Stove Legs
Pure Titanium
Ultra-Light Design
Removable Damping
Spark suppressor
Shop Now: https://www.pomoly.com/Traveller-Mini-Wood-Stove
Traveller Mini Stove is one of the best-selling products of the Pomoly team. The stove has many features. This stove meets people's need for outdoor stoves. Through this article, I want you to know more about Traveller Mini  Stove. Here are five features of this stove.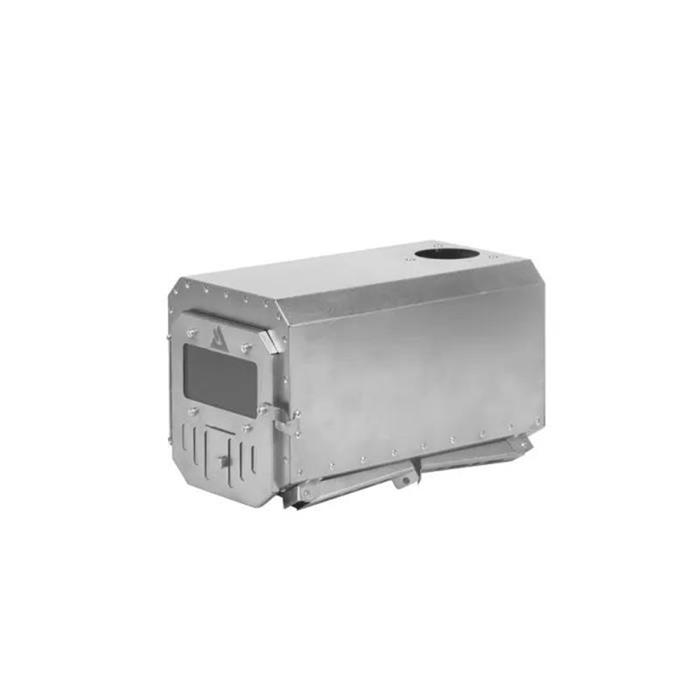 1. Foldable Stove Legs
Traveller Mini Wood Stove is four legs. If we want to reduce the volume of the stove legs, we can fold the furnace legs. This design is friendly to camping enthusiasts, especially those who like hiking camping. This stove won't take up too much space for you. You can take A Traveller Mini Wood Stove with you.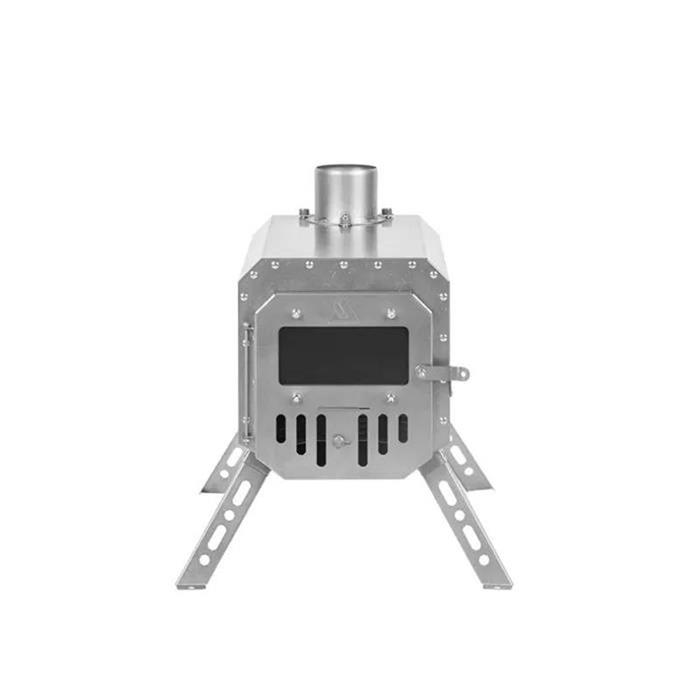 2. Pure Titanium
The body of Traveller Mini  Stove is made of 0.6mm pure titanium. Titanium has three main characteristics. First, the stove is corrosion-resistant and not easy to rust. Second, titanium is light. This stove is lighter than a stove of the same size. besides. Titanium is hard, so this stove is durable.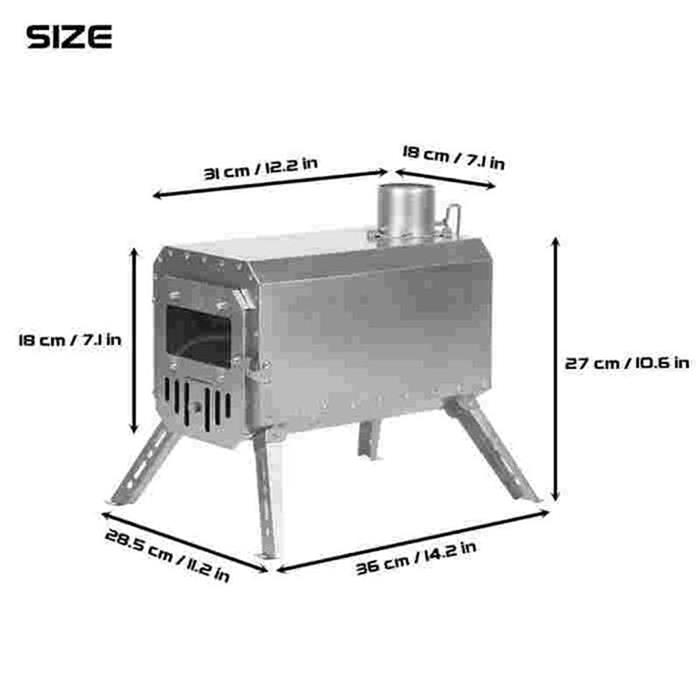 3. Ultra Light Design
The weight of this stove is 2.5 pounds / 1.15 kilograms. This stove is ultra-light. Too heavy stoves will become a burden on people. Weight is the reason why most people choose Traveller Mini Wood Stove.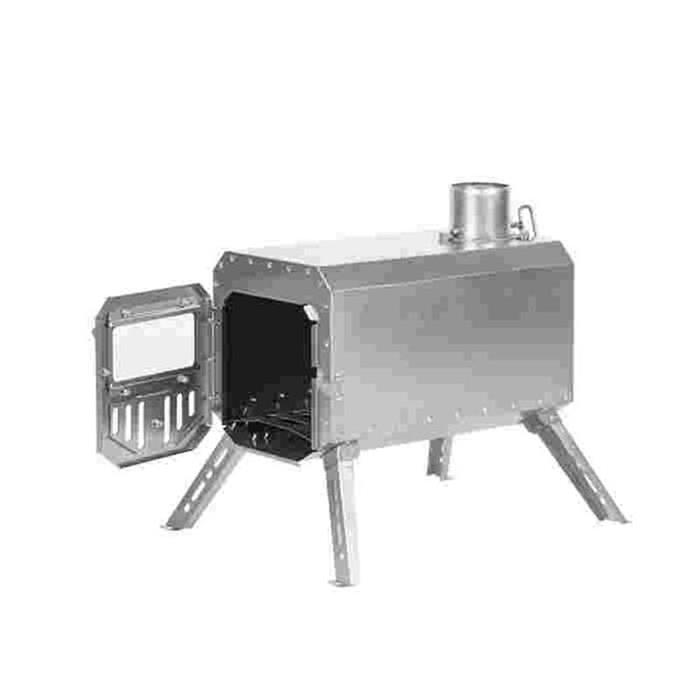 4. Removable Damping
Traveller Mini Wood Stove's damping is removable. After you use the stove, you can take down the damper and clean it. This design solves the troubles of many people. You can clean the stove quickly. In addition, this design is convenient for you to carry the stove on the road.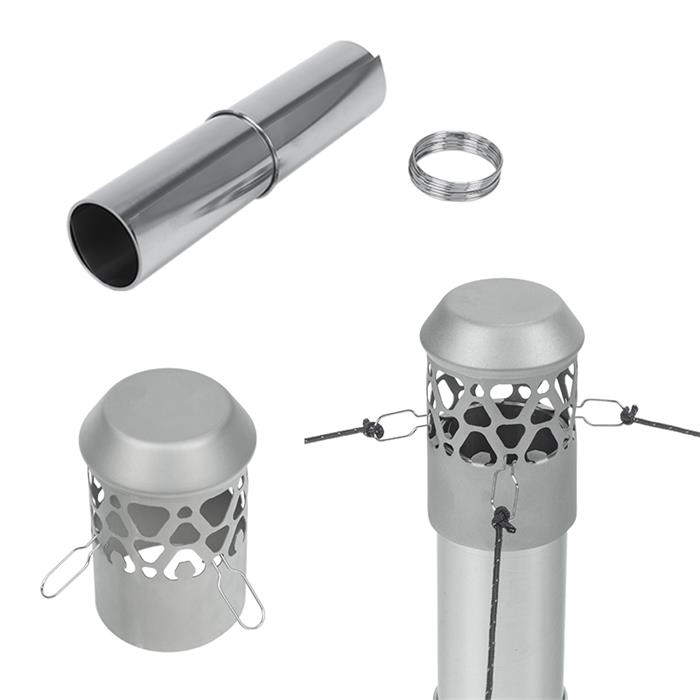 5. Spark suppressor
When we use the stove outdoors, we should be extra careful. Sometimes, because the flame is too big, sparks flying from the stovepipe may scald us. Spark suppressors reduce the risk of burns.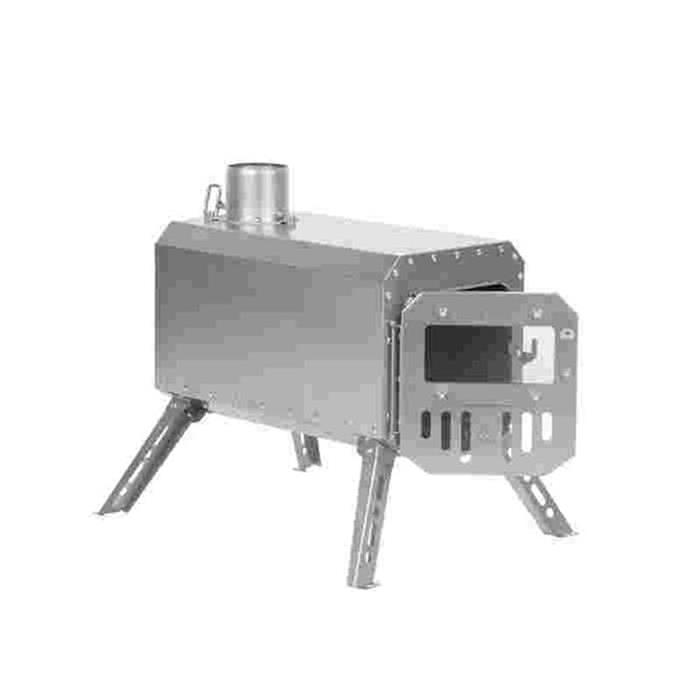 Reviews:
Opened the box and I was super excited. Looked like it was pretty decent quality. The weight isn't bad to take with you camping.
The stove is small but pretty well built. We use it in our fireplace inside. I know it's not indoor rated, but it does the job. It heats the living room and we get to enjoy the flames through the door window as well as the snap crackle pop. The air vent could have used some lock tight, you have to periodically tighten it. It's not very thick metal so it doesn't hold the heat super long.
Conclusion:
Traveller Mini Wood Stove is great because it provides a cooking place for your camping tent. The equipment is very suitable for camping in cold weather. Most importantly, it is very convenient. In the morning, you don't have to leave the comfortable space of the tent. You can put the camping kettle or camping coffee pot on the stove to make coffee.
Read More…
Best 12 Tent Stove Brand For Hot Tent Camping Cooking Heating